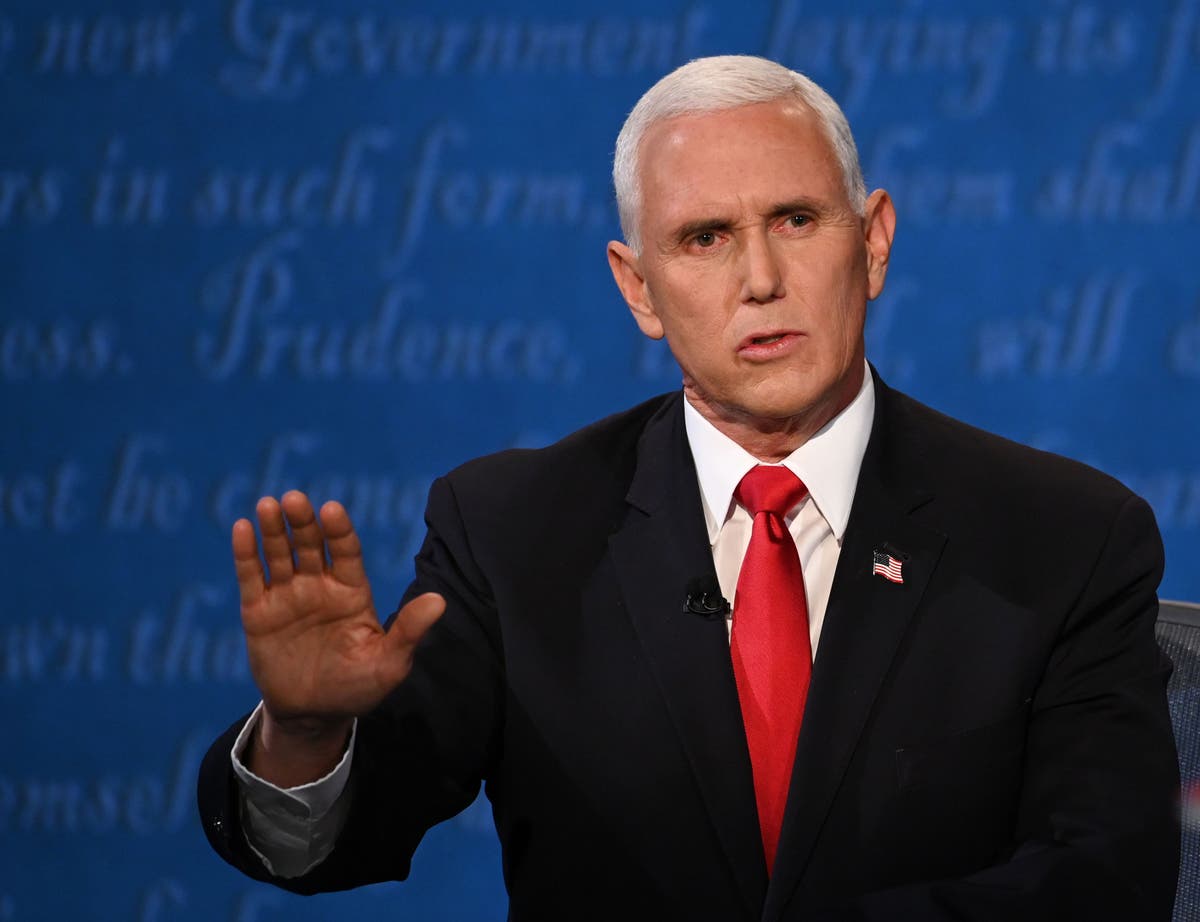 Simon & Schuster has said it will not pull out of a seven-figure book deal for Mike Pence's memoir after a protest from its employees.
Staff at the publisher called for the contract to be withdrawn in an open letter that claimed S&S had "chosen complicity in perpetuating white supremacy by publishing Pence".
The two-book deal, struck earlier this month, is reported to be worth $3-4m (£2.1-2.8m).
The letter stated that the former vice-president had "made a career out of discriminating against marginalised groups and denying resources to BIPOC and LGBTQA+ communities". It is not known how many people signed it.
"By choosing to publish Mike Pence, Simon & Schuster is generating wealth for a central figure of a presidency that unequivocally advocated for racism, sexism, homophobia, transphobia, anti-Blackness, xenophobia, misogyny, ableism, islamophobia, antisemitism, and violence," the letter read. "This is not a difference of opinions; this is legitimising bigotry."
S&S president Jonathan Karp told staff this week: "As a publisher in this polarised era, we have experienced outrage from both sides of the political divide and from different constituencies and groups.
"But we come to work each day to publish, not cancel, which is the most extreme decision a publisher can make, and one that runs counter to the very core of our mission to publish a diversity of voices and perspectives. We will, therefore, proceed in our publishing agreement with vice-president Mike Pence."
Protesting staff also called for the publisher to stop signing book deals with former members of the Trump administration, and demanded it no longer distribute books for Post Hill Press, which is releasing a book by one of the police officers who shot Breonna Taylor, officer Jonathan Mattingly. S&S later stated it is not distributing Mattingly's book.
In January, S&S pulled out of publishing Republican senator Josh Hawley's book over his role in attempting to overturn the US election on the day of the Capitol riot. However, it will still distribute the title.
Pence's currently untitled autobiography is expected to come out in 2023.