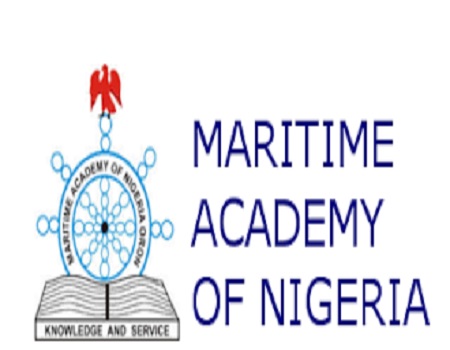 IN line with the present management determination to raise cadets seafaring practical knowledge and to further expand the scope of their outlook, the Maritime Academy of Nigeria recently took delivery of an Ocular Vision simulator.
Reliable sources at the rectorate said the Ocular Vision simulator will be installed shortly to provide additional perspective to students and cadets on seafaring through simulation training.
MAN Oron under its present leadership has over the years focused on providing cadets with quality simulation assisted practical training in both seafaring and training on general and specialized maritime-related courses.
According to MAN Rector, Commodore Duja Effedua (Retired), much of the second phase of his repositioning mandate which began late last year after the first phase that took care of the foundational restructuring of the Academy will focus on a radical upgrade of the Academy's curriculum in line with the International Maritime Organisation (IMO) mandate.
In the absence of a readily available training ship for Cadets practical session, the Academy under Effedua has leveraged on simulation classes giving it every attention it deserves. Apart from upgrading the epileptic simulators he inherited, he has acquired a number of others, giving the Academy an additional status of the Centre for Simulation Training in Nigeria and the sub-region, with a collection of multifunctional simulation machines; some of which are of the latest models globally.
Recall that the Academy received the first batch of the equipment last year aftermath of the relaxation of movement restriction occasioned by the outbreak of the COVID-19 pandemic. The equipment are operated from equally multifunctional simulators classrooms.
YOU SHOULD NOT MISS THESE HEADLINES FROM NIGERIAN TRIBUNE
Nigeria Is Where It Is Now Due To Leadership Of Family, Friends, Acquaintances Rather Than Ability To Deliver ― Jonathan
Former President of Nigeria, Dr Goodluck Ebele Jonathan, has opined that Nigeria is where it is today because of leadership of family and friends, acquaintances rather than ability and capability to deliver.
I Slept With My 12-Yr-Old Daughter Because My Wife Is No Longer Attractive To Me, Man Tells Police
A 49-year-old man, Ubong Akpan, is now in the net of the Ogun State Police Command for allegedly having carnal knowledge of his 12-year-old daughter.
Cryptocurrency: Understanding The Craze, Threat
ON Friday, February 6, the Central Bank of Nigeria (CBN) rocked the boat with a circular that inadvertently highlighted how popular cryptocurrency transactions have become among Nigerians in recent years, judging by…
After Two Years, Daddy Freeze Apologises To Bishop Oyedepo
Daddy Freeze whose real name is Ifedayo Olarinde has apologised to Bishop Oyedepo who is the presiding bishop and founder of Living Faith Church aka Winners Chapel…