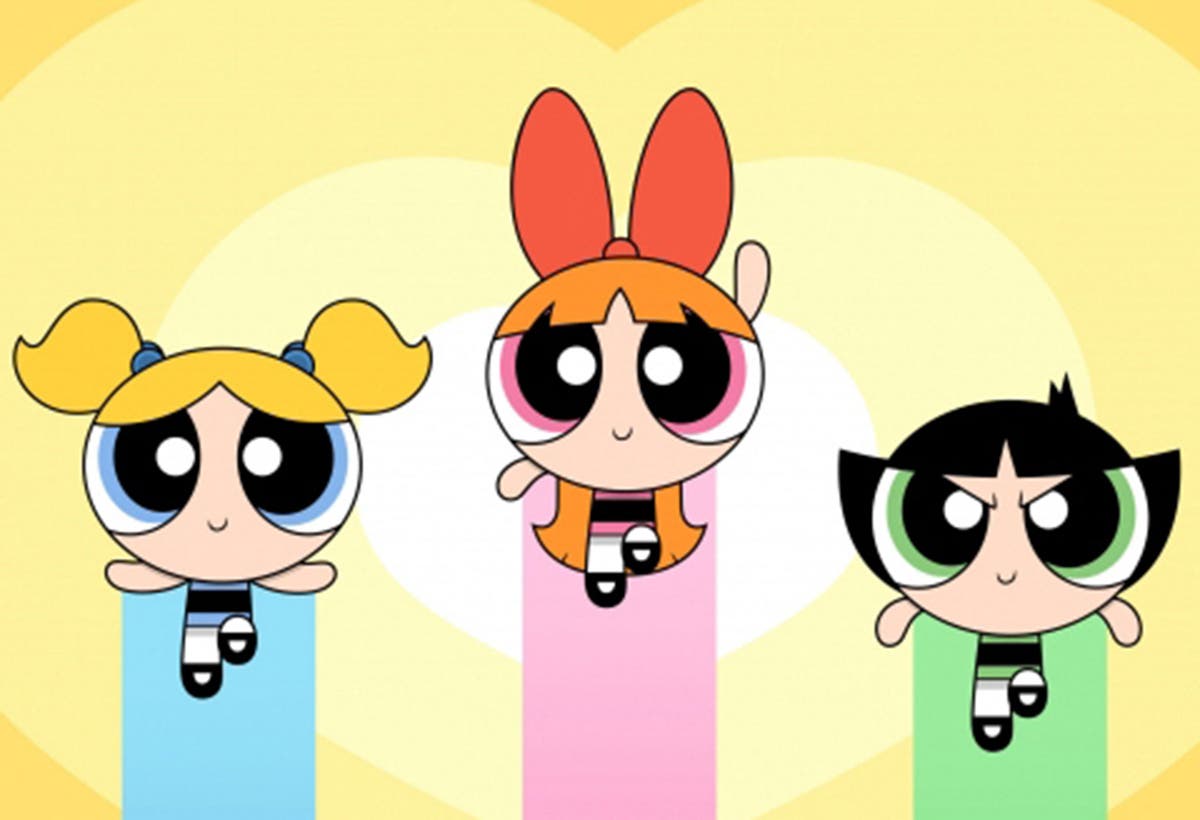 People are not impressed after receiving a first look at the CW's live-action reboot of The Powerpuff Girls.
In an updated version of the beloved cartoon, from Juno director Diablo Cody, the titular superheroes have grown up to become "disillusioned twentysomethings who resent having lost their childhood to crime fighting".
New photos from the set of the reboot – released by TMZ – have not been received well by fans.
In them, superheroes Blossom (Chloe Bennet), Bubbles (Dove Cameron) and Buttercup (Yana Perrault) are seen running around town dressed in their iconic pink, blue and green outfits.
One image sees Bennet's Blossom hooked up to wires for a stunt.
In a post that has received nearly 256,000 likes, Twitter user Deann Wiley wrote: "This is why y'all need to leave cartoon as cartoon cause this looks absolutely ridiculous. 3 grown ass women flying around in slip dresses & penny loafers."
Many others appeared to agree with Wiley's early assessment of the forthcoming show, with some even demanding that the project be abandoned.
One person wrote: "The powerpuff girls are little girls in primary school. These are grown a** women in Ross outfits & it's not gonna work. CUT THE CAMERAS."
Someone else added: "Is there a way to cancel this before the pilot episode," while a fourth user commented: "Scrap the whole thing."
Many people made remarks over the characters' costumes. "I've seen halloween costumes that look better than this," wrote one user.
Another said: "I'm not against live-action PPG as a concept but these costumes look like they went to Spirit halloween & picked up 3 'superhero puff females' costumes for $29.99 a pop."
The original animated series, created by Craig McCracken, aired on Cartoon Network from 1998 to 2005. The show received a reboot in 2016 and ran new episodes up until last year.
The Powerpuff Girls followed three pint-sized pink, blue and green superpowered sisters – Blossom, Bubbles and Buttercup – as they fought off villains in the fictional city of Townsville.
A release date for the reboot has not yet been announced.