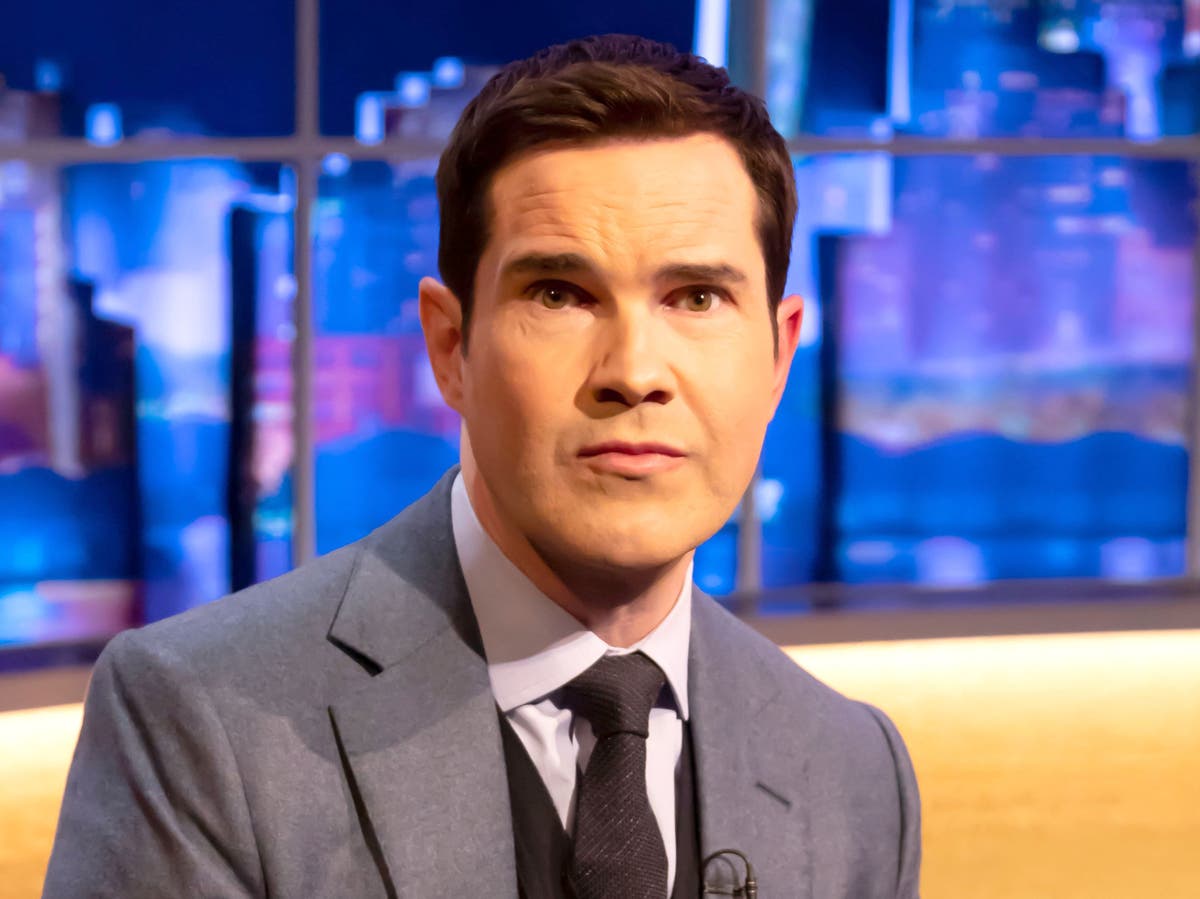 Comedian Jimmy Carr says he will "probably get cancelled" when he goes back to doing comedy gigs as lockdown is eased.
Carr has drawn criticism many times over the years for his controversial jokes, which have mocked people with Down's Syndrome, amputee veterans and dwarfs, to name a few.
Appearing on The Jonathan Ross show, Carr told the host: "Not being able to go out there and do what we normally do has been a challenge. They're talking about June 21st – I've got gigs booked in from June 21st… god willing, that would be a return to normality…"
He added: "I think I'll probably get cancelled, I'll be a bit giddy and over excited. I'm a dab hand at it now."
He also discussed the new BBC talent series he is joining the panel of, I Can See Your Voice, which sees a celebrity panel guess if a member of the public is a good singer without actually hearing them sing a note.
The celebrities must try to guess who's got a good voice by looking at how the contestants hold the microphone, their mannerisms, video clips of their home life, and lip-sync rounds.
"We get a line-up and we say who we think who might be able to sing, based on nothing," he said.
"It's like working at the airport, you're basically profiling people: 'Those shoes with that dress? No, she can't sing… she's holding the mic wrong.' We're just looking at people and saying who can sing.
"Then the next round they're miming. Every time – I've never been more certain and more wrong."
The Jonathan Ross Show airs on Saturday 10 April at 9:35pm on ITV